Shout out to brillz brand MIISTA for introducing us to our new favorite style-inspiration blog: bEING pERFECT iS hARD. WHY it was just what we needed to shine some style light on the dreaded mid-week hump. After reading her interview on Miista's also-totes-amazing blog and spending the better part of my morning endlessly scrolling her site, it's safe to say that bEING pERFECT iS hARD has a permanent spot on our bookmarks.
Besides all of her crazy good vintage pieces and styling shots, we spied these shots from a French Glamour spread featuring the one and only (and only at Solestruck!) Moonspoon Saloon x Buffalo collab! Obvs, we had to share.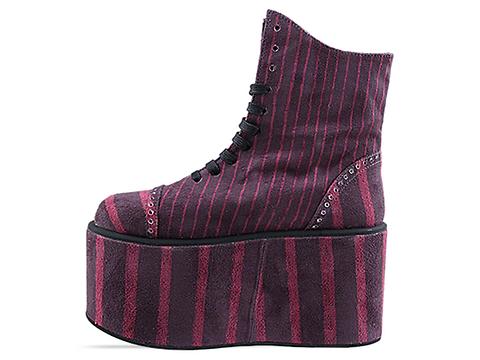 SHOP MOONSPOON SALOON x BUFFALO
Images via the AMAZE style blog bEING pERFECT iS hard–CHECK IT OUT IMMEDIATELY!