No, not that Wolverine.
THIS WOLVERINE:
Think what you want of Wolverine, but when styled just right these Michigan classics are fully welcome in my shoe closet next to THE DAMNED, ADIDAS ORIGINALS, and KTZ. Sometimes, a brother needs an everyday staple to carry him from Monday mornings in the office to Saturday nights up in crawl town.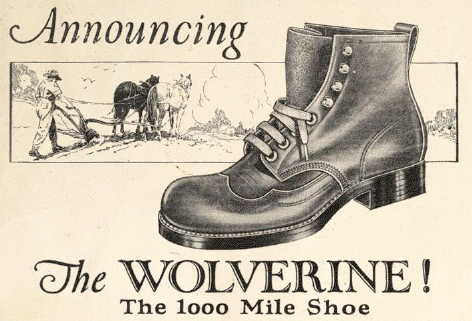 ADD SOME HISTORY TO YOUR SHOE COLLECTION.
CLICK HERE to check out our brand new Fall '12 selection curation of Wolverine staples