SPIKE ALERT! This time (whaaa) they AREN'T attached to your feet. Nope, we've got a new game goin' on. We know Sam Edelman can do shoes but DAMN he totes knows how to style a handbag too!! We saw these AMAZZE clutches at their showroom and knew we had to share the studded out glory. So here's the deal. You post a pic of your FAVE D.I.Y. project either on fb, tumblr, or twitter  and tag it #solestruckDIYcontest (for facebook make sure you post it on our page so we can see it!!). Once you do, you'll be entered to win one of 5 Sam Edelman clutches.
SO TO RECAP:
Step 1: Post your fave DIY project on fb, tumblr or twitter.
Step 2: Tag it #solestruckDIYcontest
5 winners will receive a Sam Edelman studded clutch (pictured above/below).
CONTEST STARTS: NOW
CONTEST ENDS: Friday, June 15th at 10am PST.
WINNERS ANNOUNCED: Friday, June 15th by 5pm PST.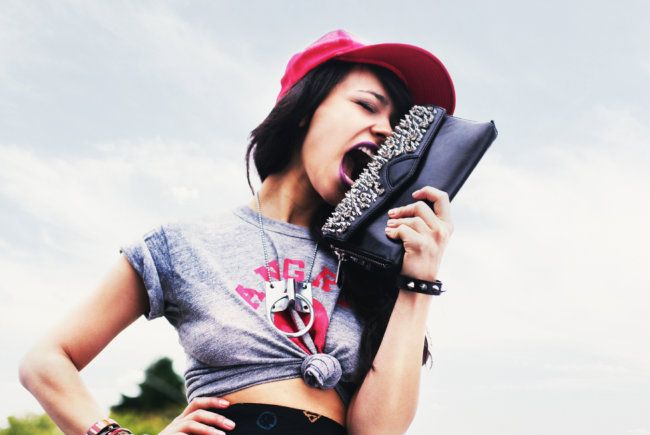 GET IN TO IT.