We asked, you provided. Something about summer just screams DIY-TIME to us (but we're just hopelessly remembering back in the good ole days when we actually had summer's off) so we thought this was the perfect time to see your fave DIY projects! There were so many goodies to choose from! You made it hard on us, like you always doooooo.
Below are 5 winners, each of whom will receive a Sam Edelman studded clutch (above). Don't get mad at us if we didn't pick you! We seriously loved every single one and THANKS + LOVE to all you entered.
via twitter, Jason Simone; Nail & studded belt headband.
via tumblr, affectiOns; DIY floral bikini
via fb, Mischelle Moys; inspired by Dolce + Gobanna's baroque-inspired tiara
via fb, Rhiannon Daly. DIY leather spiked shoulder piece made from an old handbag.
via fb, Leah Beckleman; Haus of Price inspired leather jacket.
THE END!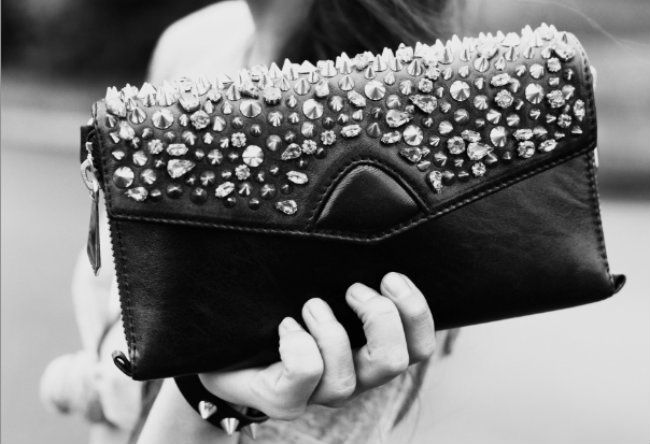 Enjoy your awesome clutches girls!!