Whoa. Blown away by the storm of talent that you guys unleashed on us for this contest. Deanna Richmond, the designer behind Deandri, was similarly floored and had one helluva time picking her faves (finally someone knows our pain!). So even though there were literally hundreds of incredible entries, we could only pick 5. Each winner will get to choose one style by Deandri to take home!
Seriously, thanks so all who took the time to create something really cool. It was so amazing to see this creativity explosion. Don't worry, our next contest is (literally) hours away! So stay tuned for your next chance at free shoes!
Below in no particular order are the 5 winners of DRAW ME IN.
By Jacqueline May, featuring Helga in nude.
"My drawing is inspired by Lana Del Rey, spring & summer time effortless chic! I'm absolutely obsessed with the Helga Deandri's in Nude! You can dress these babies up or down and Nude is such a fantastic colour that will go with absolutely any outfit!"
by Lee Newman, featuring Helga in grey.
"It started out as a typical fashion sketch. Then I watched a scary movie halfway through the linework, and things got…macabre. I call it 'Death of the Bride'."
by Monica Raee, featuring Helga in black
"I had SO much fun doing this piece!! I framed it and hung it above my shoes"
by Maria Neves, featuring Helga in nude.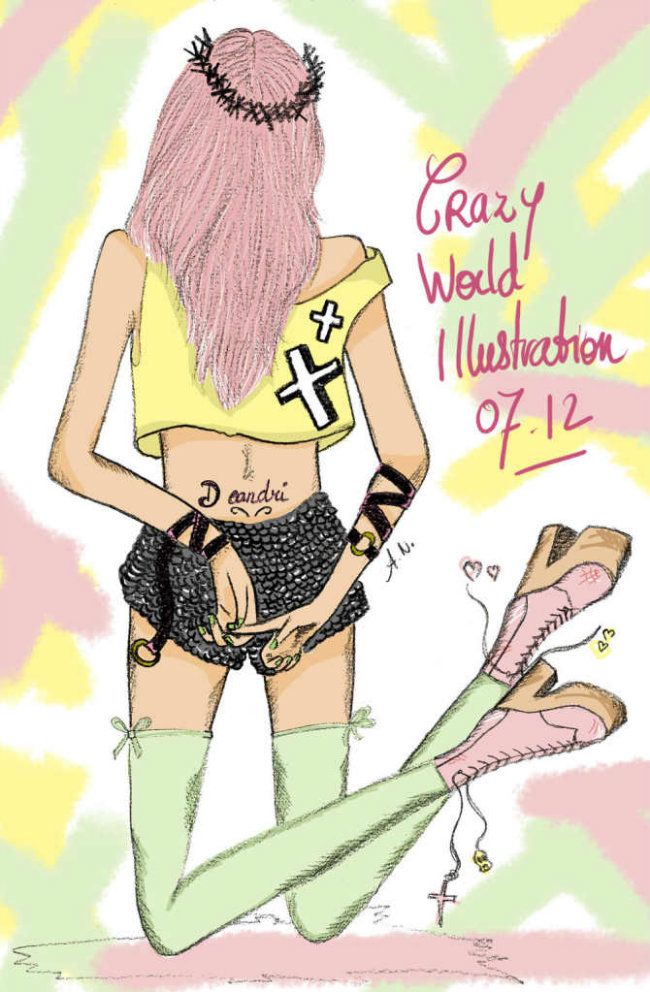 by Anais Folio, featuring Helga in pale pink.
We're contacting the winners now! Watch your inbox!
Shop DEANDRI here.