Today's the last day to win $500 smackaroos worth of shoes courtesy of fashion guide go-to The Zoe Report and SOLESTRUCK! We teamed up to do a fun little giveaway for our fans and figured that, yeah, shopping spree is ALWAYS the way to go. You don't have to do anything to win either! Just enter your email here. Contest ends Friday!!
To break it down, you could either get a fun mix of totally awesome shoes like these…
OR
One pair of amazing, never-thought-I-would-actually-own-these shoes like the this…
This is one of those tough decisions we'd be more than happy to make.
Which would YOU choose???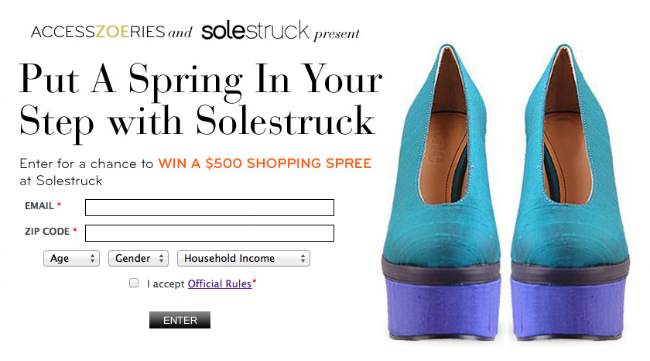 ENTER TO WIN HERE