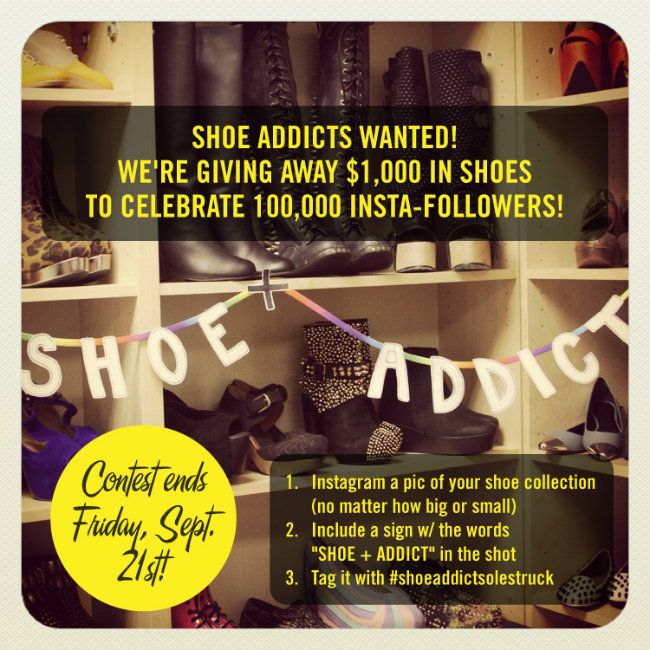 Funny how things work out sometimes. The very SAME week we hit over 100K facebook fans (and did a MASSIVE celebration sale!) we simultaneously reached an equally heart-warming 100K Instagram followers! Since we already played our SALE card for the facebook milestone, we knew we had to kick it up a notch.
Here's the deal: We're giving away a $1,000 SHOPPING SPREE to one lucky instagramer.
Step 1: Snap an instagram pic of your rad shoe collection
with "SHOE + ADDICT" written somewhere.
Step 2: Tag it with #shoeaddictsolestruck
Step 3: Start picking out your dream shoe collection on solestruck.com
CONTEST ENDS SEPT. 21st!