The Olympics are over. The U-S-OF-A had a gangbusters showing and it was great fun actually caring about the games for once (not sure why we never did before, but whatevs). We've never been ones to be overly patriotic (C'MON FREE HEALTH COVERAGE FOR ALL!) but we're feeling a nice little prideful pro-america glow after all of the intense global sporting competition.
Which is why the PERFECT 2 and DAMSEL in stars and stripes could not have arrived at a better time.
LETS HEAR IT FOR 'MERICA! Sport your pride on your feet and werque it proudly (à la McKayla Maroney).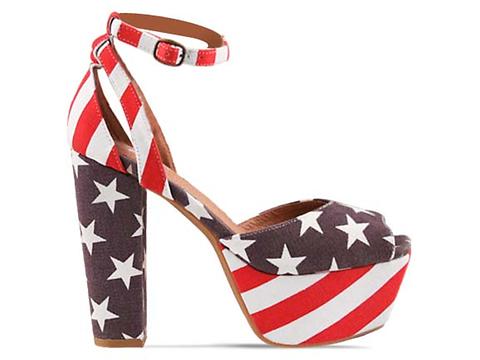 The Perfect 2 (MORE LIKE PERFECT 10 BWAHAHAHA)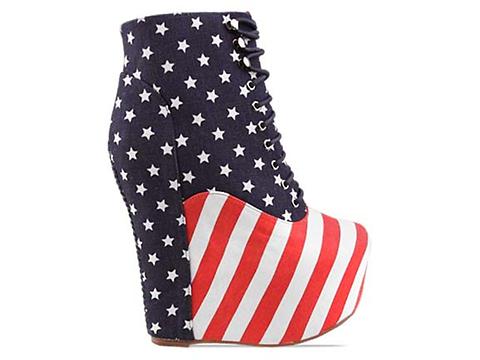 The Damsel (no good puns here)
For more Olympic good times, you'd be wise to visit the Mckayla Is Not Impressed tumblr. That is all.